Bore cleaning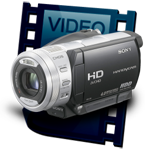 For the proper exploitation of a bore and for its safe and trouble-free operation there are several steps required:
1. It needs to be fortified with PVC or metal column of known origin, having quality certificate.
2. It needs to be filled up with small river fraction in the space around the pipe.
3. After these important steps it becomes the most important one,namely cleaning of the bore with AIR LIFT.

Bore, that is not cleaned with the AIR LIFT system and that collects some sand inside, is often wasting the pumps. It is frequent to find people trying to pull up the pumps from a covered bore, but unfortunately within the drawing they first tear the securing steel wire, which hangs the pump, after that the pressure hose and finally the pump power cable. So in the end the bore is injured and unusable and cannot be cleaned because of the pump aground into it. The only solution is to construct a new bore. Because of the high vacuum of the bore pumps, together with sucking water, they suck sand too, but this is a result of a job that is not well done. This is when troubles and headaches come. In our role of performers of your drill works we find a solution of such a problem by using powerful air compressors and we guarantee for our work in connection with cleaning your bore and with its trouble-free use in future.